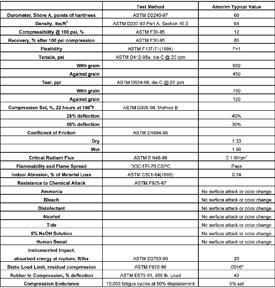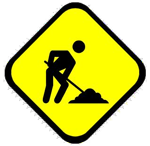 DuraRoll™ Specifications
The wide variety of colours, colour combinations and intensity options allow you to coordinate your flooring with equipment, furnishings, and overall decorative design. Your options are limitless, bring your imagination.
Standard Rolls – Width: Nominal 48"; Length: Custom cut to length above 30 linear feet Standard Tiles – 36"x36" squares (Tile coverage is 9 square feet); 36"x36" interlocked (Tile coverage is 7.5 square feet without the interlocking tabs) Other Attributes – Thickness: Available in 5/32", 1/4", 3/8", or 1/2"
Colours – Available in solid black and in standard colour fleck densities of 10% or 20% in red, blue, green, gray, tan, eggshell, yellow, purple, orange, or teal fleck on a black base.
Optional Colour Combinations: Any two or three colour flecks can be blended together to create unique colour combinations. Custom colours blends (Example: 10% red + 10% white = 20% red/white colour density) or colour densities up to 90% available with minimum incremental purchase.
DuraRoll™ Laboratory Tests